-

$

14.52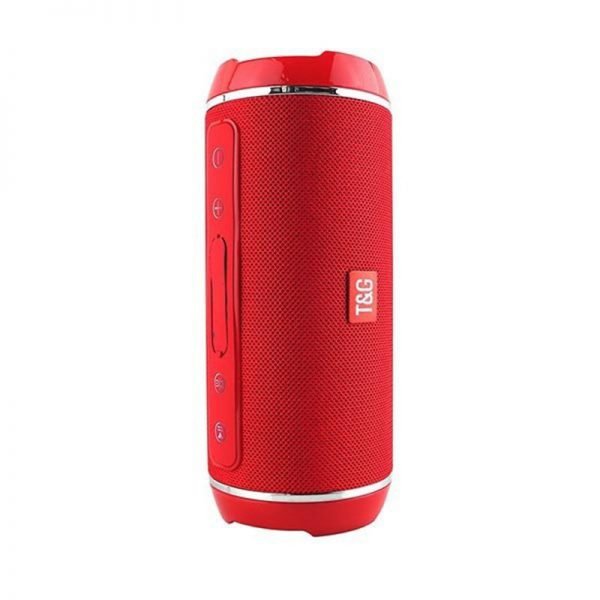 Fashion Outdoor Portable Wireless Bluetooth Speaker Support FM TF Card U Disk Playing
Intelligent Personal Assistant:

None

Power Source:

DC

Remote Control:

No

Waterproof:

No

Channels:

2 (2.0)

Audio Crossover:

Full-Range

Cabinet Material:

PLASTIC

Battery:

No

Brand Name:

Fasdga

Frequency Range:

Other

Support Memory Card:

Yes

Support APP:

No

Built-in Microphone:

Yes

Feature:

Phone Function

PMPO:

10W

Model Number:

Bluetooth Speaker

Display Screen:

Yes

Communication:

Bluetooth

Voice Control:

No

Speaker Type:

Portable

Playback Function:

MP3

Number of Loudspeaker Enclosure:

1

Support Apt-x:

Yes

Output Power:

10W

Display Screen:

No

Material:

PLASTIC

Wi-Fi Music:

Other
Availability:
19988 in stock
$64.08
19988 in stock
Compare
Description
International advanced Wireless audio decoder chip, support all wireless devices.
With FM function, can search radio station broadcast automatically
With Hi-Fi speaker, to make sure the clear and bright sound.
Support Micro-SD card and USB card.The wireless working distance is 10 meters. With LINE IN slot, to provide you with computer speaker function. Can directly connect the outside devices, for example, tablet PC/TV/cell phones.
Support: L2CAP/A2DP(AVCTP/AVDTP/AVRCP), to receive stereo audio signal, can control the audio transmitter and up and down operation through the agreement; support HSP / HFP (Handsfree profile), with hands-free function, Can communicate with people. When play music,(TF card/Line in/USB card/Wireless), short press to switch model, press long for power on, press long again for power off.
Key and slot function:
1.DC 5V slot, (standard Micro-USB V8 charging cable for power charging)
2.TF slot: It can decode and play MP3 format audio when put TF card into the slot.
3.USB slot: It can decode and play MP3 format audio when put the USB card into the slot.
4.LINE IN slot: Use the Mini 3.5 head input through outside devices.
5.When play music, Press short for last song, long press to turn down the volume.
6.When play music, press short for next song, long press to turn up the volume.
7.When play music,(USB card/TF card/Wireless/line in), press short
for play/pause.
In FM mode, press short to search station automatically, press again to stop searching. Under Wireless mode with mobile paired, when call coming, press short to answer a call hands-free, press again to hand up, press twice to ring up a call.
NOTE: In the FM mode, put in Micro-charging cable to get better FM radio station.
Product specifications:
Wireless: V4.2
SNR: greater than equal 90db
Battery: 1200mAh
Built-in voltage: 3.7V
Normal volume playing time:2H
Speaker driver: Diameter 52mm*2
Power: 4Ohm/5W *2
Frequency response:150HZ-20KHZ
Unit size:80*80mm*180mm
Unit weight: 590g
Charging: 5V/500mA
color: Red / Black / Blue / Grey
Material: ABS
Package Contents:
1 x Bluetooth Speaker
1 x Manual
1 x Aux Cable
1 x Charging Cable
Only the above package content, other products are not included.
Note: Light shooting and different displays may cause the color of the item in the picture a little different from the real thing. The measurement allowed error is +/- 1-3cm.
Shipment:
When you place an order, please choose a shipping method and pay for the order including the shipping fee. We will send the items within 7 days once your payment is completed.
We do no guarantee delivery time on all international shipments due to differences in customs clearing times in individual countries, which may affect how quickly your product is inspected. Please note that buyers are responsible for all additional customs fees, brokerage fees, duties, and the taxes for importation into your country. These additional fees may be collected at time of delivery.
We will not refund shipping charges for refused shipments.
The shipping cost does not include any import taxes, and buyers are responsible for customs duties.
Returns:
Wedoourbesttoserveourcustomersthebestthatwecan.
Wewillrefundyouifyoureturntheitems within15days ofyourreceiptoftheitemsforanyreason.However,thebuyershouldmakesurethattheitemsreturnedareintheiroriginalconditions.
Iftheitemsaredamagedorlostwhentheyarereturned,thebuyerwillberesponsibleforsuchdamageorloss,andwewillnotgivethebuyerafullrefund.
Thebuyershouldtrytofileaclaimwiththelogisticcompanytorecoverthecostofdamageorloss.Thebuyerwillberesponsiblefortheshippingfeestoreturntheitems.
Warranty&Maintenance:
Weofferthe1-monthfreereplacement.
Buyersmayrequestforareplacementwithin15daysfromyourreceiptoftheproduct.Thebuyershouldreturntheproductintheoriginalconditionstousandshouldbeartheshippingcostsforreturn.
Wealsoprovide12monthfreemaintenance.Thebuyershouldreturntheproductintheoriginalconditionstousandshouldbeartheshippingcostsforreturn.
Ifanypartisrequiredtobereplaced,thebuyershouldalsopayforthecostsofthepartstobereplaced.
Beforereturningtheitems,pleaseconfirmthereturnaddressandthelogisticsmethodwithus.Afteryougivetheitemstothelogisticcompany,pleasesendusthetrackingnumber.
Assoonaswereceivetheitems,wewillrepairorexchangethemASAP.
Feedback:
Yoursatisfactionandpositivefeedbackisveryimportanttous.
Pleaseleavepositivefeedbackand5starsifyouaresatisfiedwithouritemsandservices.Ifyouhaveanyproblemswithouritemsorservices,pleasefeelfreetocontactusfirstbeforeyouleavenegativefeedback.Wewilldoourbesttosolveanyproblemsandprovideyouwiththebestcustomerservices.