-

$

20.98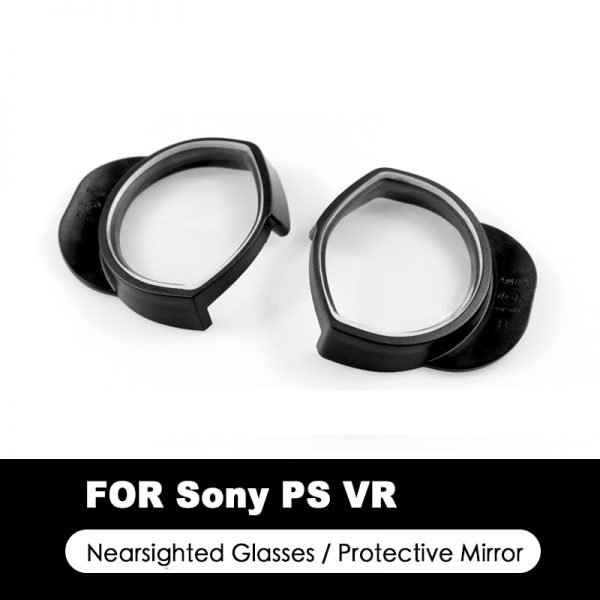 Nearsighted Glasses / Myopia eyeglasses / Flat lenses protects the lens For Sony Ps4 PS VR Virtual Reality Headset gafas de ps4
Display Number:

None

Controllers:

No

Camera:

No

Gesture Recognition:

No

Real-time Map Construction:

No

Type:

Hybrid

Base Stations:

No

Compatible Device:

No

All-in-one Virtual Reality Glasses:

No

Package:

Yes

3D Glasses Type:

Virtual Reality

Brand Name:

AOVEISE

Sensor Type:

gafas de ps4

Viewing Experience:

Non-Immersive
Availability:
665 in stock
$299.75
665 in stock
Compare
Description
Multi-layer designed, reduce eye fatigue and good light transmittance
Eyeglasses frame is specified designed for Sony PS VR Virtual Reality Headset
Easy to install and comfortable to wear
Magnetic adsorption / very easy to install
ONLY for PSVR, NOT for other headsets
( Other accessories are NOT included)
Suitable for individual users, business users, experience venues.
"Eyeglasses frame"

: Contains only the "frame", buy it, you can customize your glass lenses in local optical shops.
"Flat lenses"

: Contains "Eyeglasses frame" + "Flat glass", clear glass lens, which can effectively protect your VR lens. When you need custom glass lenses, Flat Glass can be unloaded.
"Less than 400 Degree"

or
Contains "Eyeglasses frame" + "myopia lens", when your eyes are myopic, please tell me your myopic

Eye Data

, I will customize a pair for you.
The SPH Value Represents "Degree"
For example SPH: -3.50, 350Degree,Then buy "Less than 400 Degree"
If The Eye Astigmatism CYL value is greater than -1.9 ?_?For example it is -2.1?_? , please contact me in advance, the value of glasses will be re-evaluated.
CYL less than -1, according to "Degree", direct order.
This is a very practical glasses, many VR users order and left the perfect feedback!
Please see commodity buyers feedback.