-

$

30.58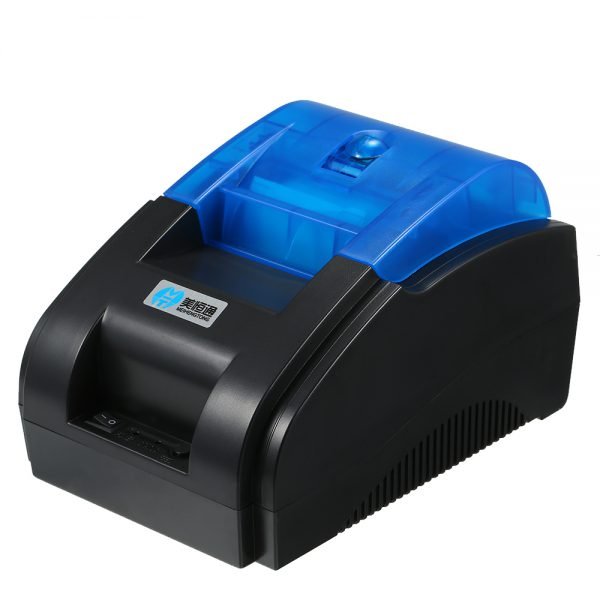 Thermal label printer USB Printer Receipt Printer Thermal Printer For Shopping Malls Supermarkets Take-away Delivery 58mm
Interface Type:

USB

Black Print Speed:

90mm/s

Print Speed:

20ppm

Style:

Black And White

Supports Network Printing:

No

Application:

For Commercial

Double-sided Printing:

No

Brand Name:

Aibecy

Voltage:

100-240V

Model Number:

MHT-P58A

Use:

Barcode Printer

Consumable Type:

Thermal Paper

Paper Feed Mode:

Automatic and manual

Max Paper Size:

as

Type:

Thermal

Size:

17.3 * 12.6 * 11cm
Availability:
1990 in stock
$104.43
1990 in stock
Compare
Description
Thermal label printer USB Printer Receipt Printer Thermal Printer For Shopping Malls Supermarkets Take-away Delivery 58mm
This has provided the fastest, the most reliable and affordable way to print your receipts. Offers printing speed up to 90mm/s. It is widely used in shopping malls, supermarkets, retailers, takeaway delivery, restaurants, and etc.
Features:
Environmentally Friendly: Print high-quality receipts without using any ink, quieter and more energy-saving.
Easy to Use: Open the cover and put the printed side downward.
Wide Application: Thermal receipt printer is compatible with all major selling or deliver platforms or stores.
Small size for saving space and a neat check-stand can leave a deep for impression on customers.
Quality: Clear characteristic and tidy composing.
Feeling: Smooth shape and line offer you a good sense of hand feeling.
Specifications:
Printing Width: 58mm
Printing Speed: Up to 90mm/s
Printing Density: 384dot/s
Interface: USB + Cash Box
Standby: 168 Hours
Voltage: 100-240V
Item Weight: 521g / 1.15LB
Package Weight: 764g / 1.68LB
Item Size: 17.3 * 12.6 * 11cm / 6.81 * 4.96 * 4.33in ?_?L * W * H?_?
Package Size: 18.5 * 18 * 13cm / 7.28 * 7.09 * 5.12in ?_?L * W * H)
Package List:
1 * Printer
1 * USB Cable
1 * Charging Cable
2 * Paper
1 * User Manual
Pleasenotethatyoushould installthedriveifyouconnecttheprintertothePC.Andchoose POS-58modelafterthedrivehasinstalled.https://drive.google.com/file/d/0B9xDryhA985faGRnUUh5OEJ6X0k/view?usp=sharing
However,italsoshouldbenoticedthat ApplecomputersarenotabletoconnecttoprinterviaUSB.