-

$

162.22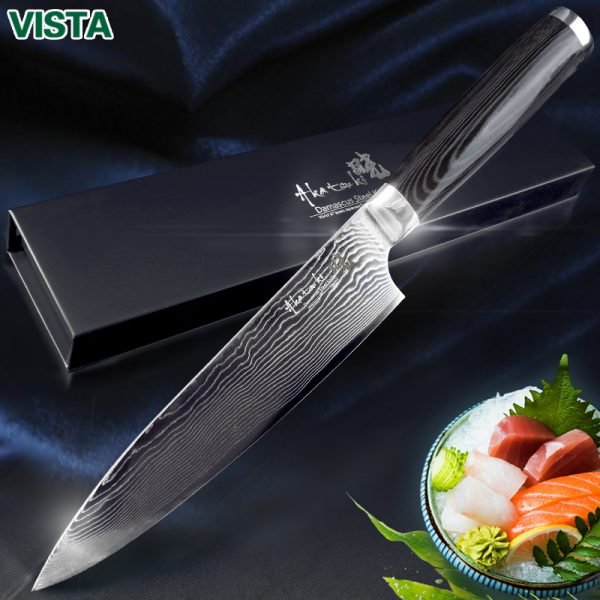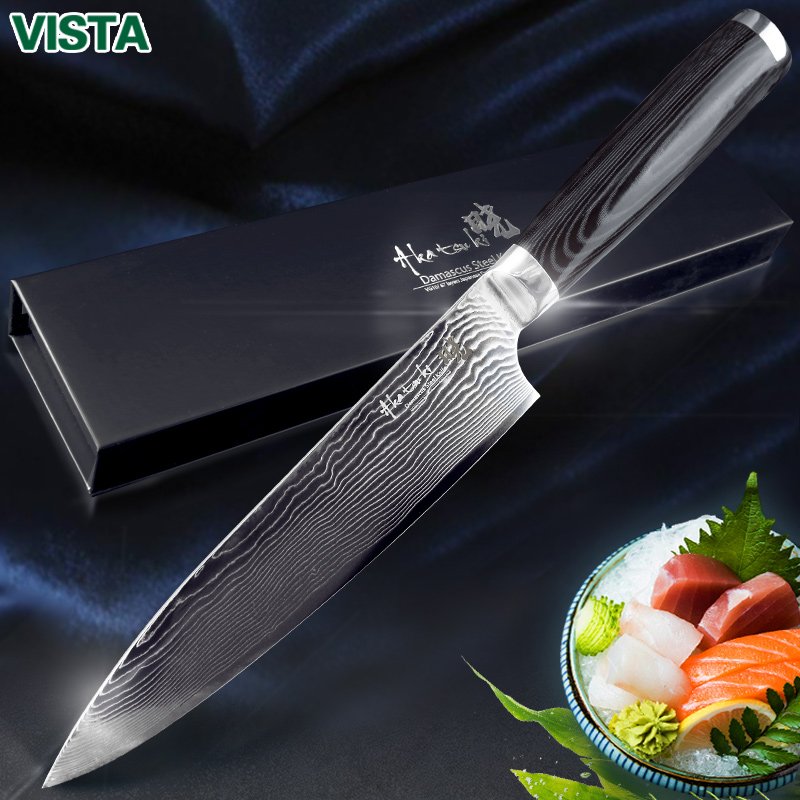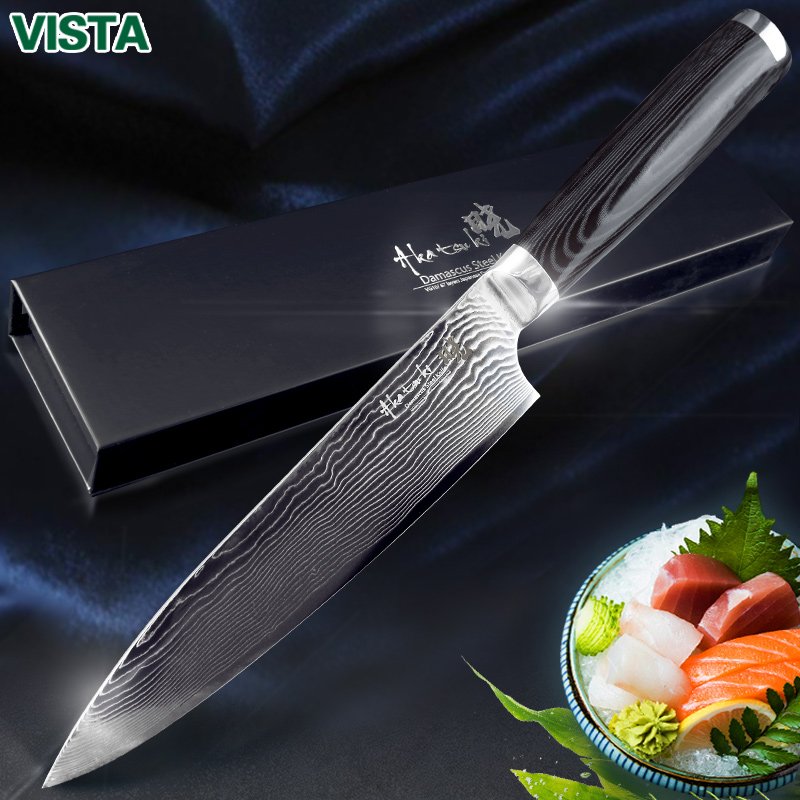 Damascus Knives Chef Knife Japanese Kitchen Knife Damascus VG10 67 Layer Stainless Steel Knives Ultra Sharp Micarta Handle
Type:

Knives

Brand Name:

MYVIT

Knife Type:

Chef Knives

Material:

Stainless Steel

Certification:

CE / EU,FDA,EEC,LFGB,SGS,CIQ

Feature:

Stocked,Eco-Friendly

Packaging :

Damascus Knife

blade material:

Japanese VG10 stainless steel

Knife type:

Chef knife or Santoku knife or Utility knife

Function:

Kitchen chef knife
Availability:
145 in stock
145 in stock
Compare
Description
———————————————————————————————————————————————————————————————————-
Features:
1. 8 to 12 degrees cutting edge per side rockwell hardness 60-62. sharp and lightweight
2. The core is made of JapaneseVG10 kitchen steel,This is an extreme blade made from the gold standard of knife steels.famous for its edge retention and hardness. The presence of cobalt in our steel composition is a sign of excellent quality
3. Hardness and toughness coexists in our JapaneseVG10stainless steel. which means sharpness and thefeature of no need sharpening coexist.
4. Our 8-inch professional chef knife is a great all-rounder that is suited for dicing onions, mincing shallots, chopping herbs, crushing garlic, slicing meats and shredding cabbage.
High quality material:The core is made of VG10, the Japanese Super Stainless Steel.clad with 67 layers of 440C stainless steelcreates a unique and beautiful Damascus pattern on each blade.The result is a superb DAMASCUS steel blade combining ELEGANCE and HIGH-PERFORMANCE.
No sharpening, clipping. Urtra sharp and rustless:we all know that hardness and toughness are2 features which normally can not coexist in one thing. But Japanese VG10stainless steel isan exception. In order to pursue extreme cutting feeling and practical knife using. VG 10 stainless steel came into the world. The hardnessreaches to 60, it means urtra sharp and no sharpening. The roughness features no clipping and rustless
STRONG & DURABLE MICARTA HANDLE: Micarta ismoisture-resistant, durable and high-strength, mild and comfortable.The ergonomic knife handle has been shaped through extensive testing to ensure a secure grip with little fatigue.
User-friendly:Thechef's knife islightweight and well balanced, so you won't feel bogged down. It has a good ergonomics thatreduces the chance of experiencing aches and crampson the finger after use. Its fluted edgeminimizes the possibilityof foodstickingto the blade.
we

improved thelogo

of this Damascus knife, now it is officially renamed AKATOUKI from ITAMAE. Except logo, eve???rything is the same.
The below 2 pics are the effect pics of

ture Damascus knife and fakeone

after being sharpened by the sharpener. The pattern on the left isn't influenced by the sharpening, but the pattern on the right is vanished after sharpening.
If you give us a certificate that proves our damascus knife is fake, we refund you 10 times money you paid for.

and we are free to give everyone the certificate of this damascus knife
There are many patterns of damascus knife,and our damascus knife is flow sand pattern.
How to distinguish true damascus knife from fake laser damascus knife in easy and simple way
1. you can buy NO.300 sand paper to erase the blade surface. the pattern will not influenced but the fake pattern will be blurred.
2. you can test the blade hardness. the hardness of fake damascus knife will be under 58. our knife hardness is above 60.
3. you can use the sharpener to sharp the blade. the damscus pattern are always there. If it is laser pattern, the pattern will be gone by sharpening
4. our photes are original photo. do a test, you can see there is no pixel difference in the pic.