-

$

1.53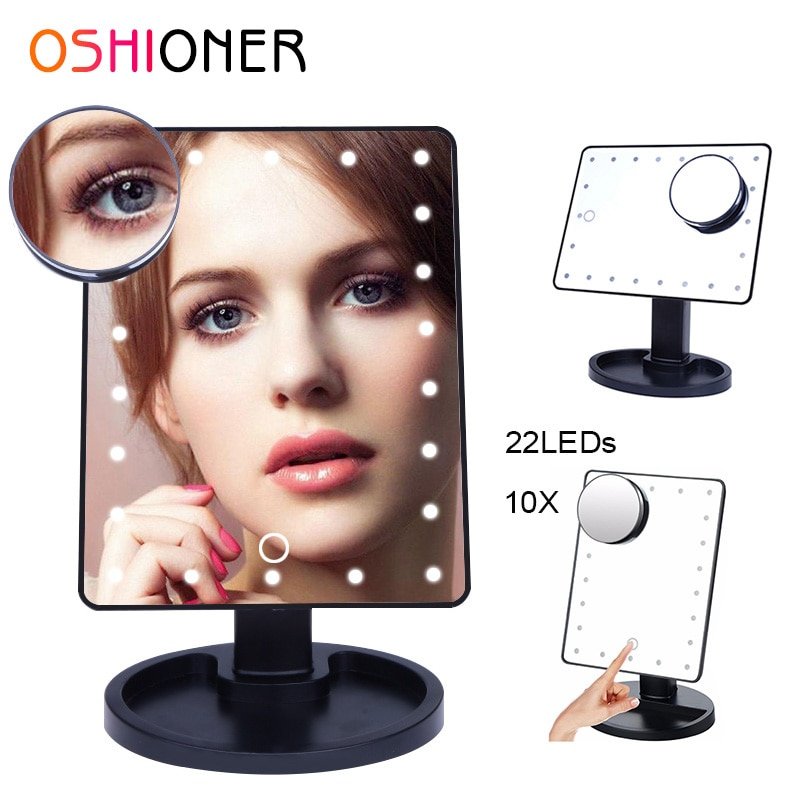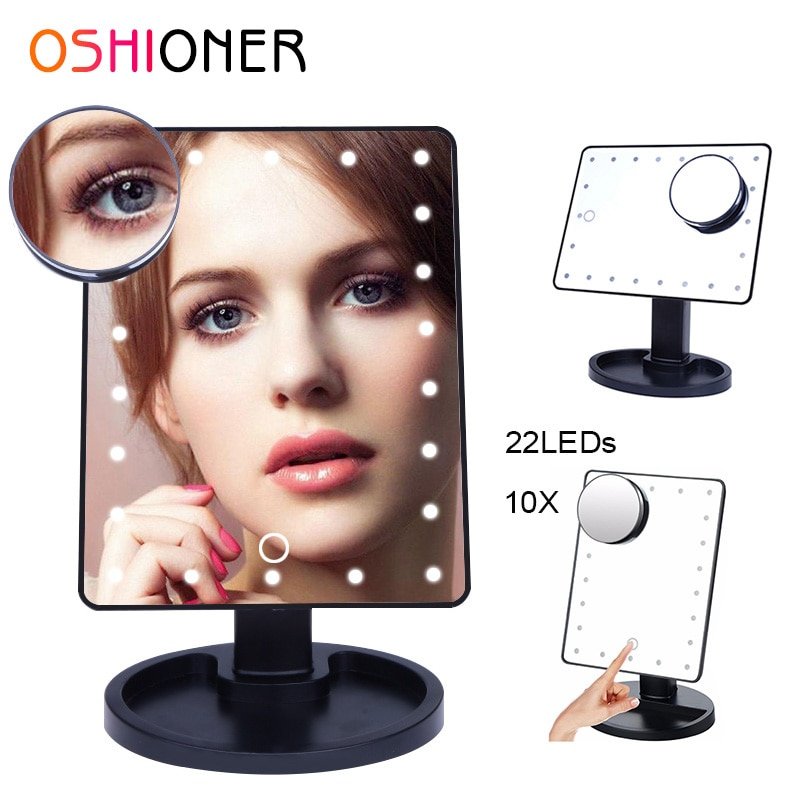 OSHIONER Dimmable LED Make Up Mirror 16/22 Light Bulbs Illuminated Vanity Cosmetic Beauty Mirror with 10x Magnifying Mirror
Item Type:

Makeup Mirror

Material:

Glass(mirror) + ABS(frame)

Model Number:

OYA0158 ZLM2

Size:

12INCH(25.5*18.5CM)

power:

4pieces AA battery(not included)

feature:

Lighted Makeup Beauty Mirror for Shaving, Dressing, Table Top
Availability:
1117 in stock
1117 in stock
Compare
Description
Features:
16/22 Bright dimmable leds- all in 4000-5000k color temperature, soft halo lighting for clear, fog-free viewing
Step less dimming technology- touch the sensor switch and hold to adjust the LED brightness
Removable 10x magnification spot mirror- allows you see details of eyeliner, mascara, eyebrows and grooming of unwanted hairs
Large 360° free rotation mirror- screen 220mm*170mm, large enough to be used for makeup
Energy saving and safety use- double switch, handy on/off and touch sensor, battery operated so no wiring necessary
LED make up mirror is ideal for bleary-eyed mornings the evening before the party. The mirror stand is also equipped with a handy storage tray, for holding necessary cosmetics. Besides, this handy LED light-emitting mirror is battery operated, so no wiring is required. 4 AA batteries not Included.
vanity mirror is 11.8 inches tall (300mm) and 7.3 inches wide, no need for much space. With Step-less dimming technology, you can tap the sensor switch for ON/OFF and hold to adjust the LED brightness. When switch reopen, the LEDs will return to the same brightness it was on last time. It can also be elevated and rotated 360° to the desired position, plenty of adjustment available for horizontal or vertical orientation.
10x Magnification Spot Mirror make sure every detail is in place; it will help ensure you're always ready for your close-up.
User Instruction:
1. Mount the mirror on the base before use.
2. Before placing the batteries, make sure that the switch is in the OFF position.
3. Open the battery compartment which is located on the back and put 4 AA batteries in. Close the battery cover.
4. Put the Magnification Spot Mirror on the glass if you like.
5. Before touching the sensor switch on the surface of the mirror, make sure that the ON/OFF button on the rear of the mirror is in the ON position.
6. Touch the sensor switch for turning ON/OFF, and hold for dimming the light.
7. Press the Switch button to OFF position to save power after you finish use.
NOTICE:
Keep the magnification Spot Mirror close to you face about 15 to 20cm, it will be clear enough.
Package included:
1 x LED make up mirror(Batteries not included)
1 x Magnification Spot Mirror
1 x User manual